5 star private bush villa
Overview
What's Included
What's Excluded
What to Bring
What to wear
General
enquire
Overview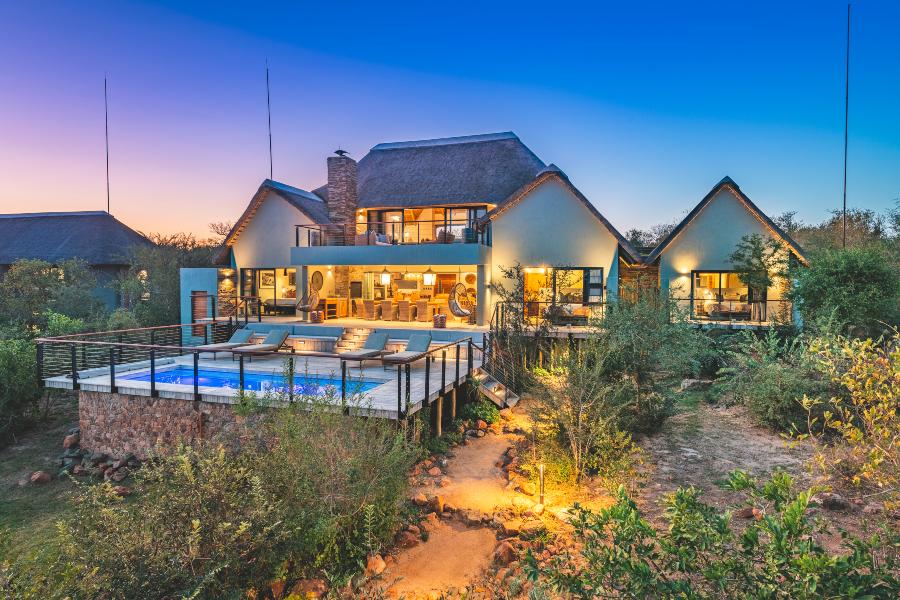 Mhisi Private lodge offers guests a contemporary interpretation of a traditional African bush lodge. Nestled on the banks of the legendary Sabi River, Mhisi lodge is a Private Villa that encourages guests to get closer to one of Africa's greatest wildernesses, the iconic Kruger National Park. You can enjoy sweeping views across the river into Kruger National Park from the viewing balcony, or open living area and swimming pool deck, or you can listen for the calls of the hyenas for which the lodge is named, the resident hippo's grunts, or the unforgettable sound of lions roaring, from the private sheltered boma and bar. Mhisi lodge is a place where you can enjoy nature at its finest, in an unrivalled setting, while still being pampered with life's luxuries and daily game drives with your own private guide and open safari vehicle.
This is the perfect destination for a family pr small group looking for privacy and luxury at affordable rates for 6 guests. Combined with these comforts you have your own private Guide – Andrew Wagner who is one of Kruger most sought after private guides and story-tellers. Explore Kruger with him on one of our luxurious Safaria Open Safari Vehicles and learn about this iconic destinations history, heritage, ancient African wisdoms and of course wildlife. 
With your accommodation you have the option to add on your own Private Chef or make us of the self catering option and select your groceries which will be dropped off at your lodge.
What's Included
What's Excluded
What to Bring
What to wear
General
enquire