5* Private Villa in the Blyde River Canyon
Overview
What's Included
What's Excluded
What to Bring
What to wear
General
enquire
Overview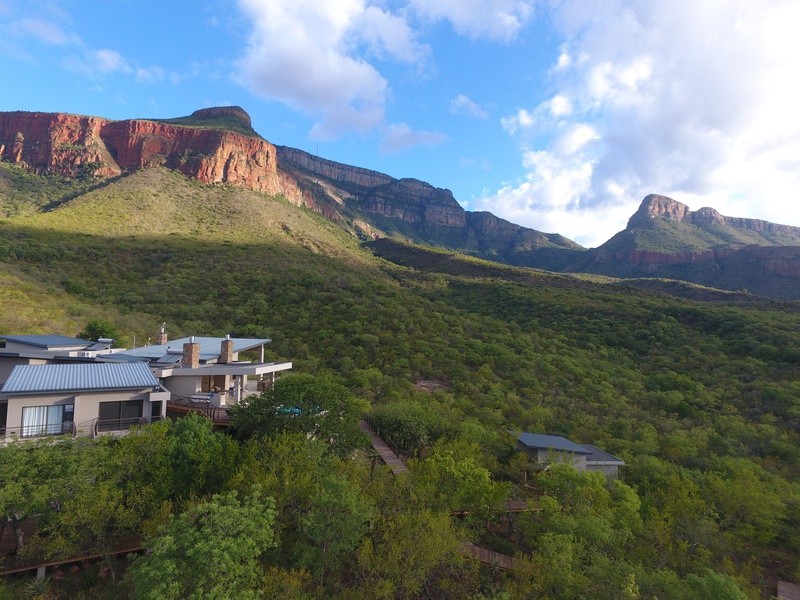 Understated elegance greets visitors to umVangati House, where a warm friendly welcome sets the ambiance. This intimate owner-run retreat offers friendly service, privacy and exclusivity. Whether it's for a special occasion like a honeymoon or anniversary, or if only to escape for a weekend, umVangati House immediately cuts you off from the hustle and bustle of everyday life. This is the ideal haven for those seeking to slow down, de-stress and repose. umVangati House is a adult (16+) only establishment. 
Wake up each day to take in the iconic views of the Mountain, before taking your pick form a host of things to see, do and experience. Or simply escape to feel the soft breeze on your face, soak up the fresh Mountain air and unwind at umVangati House.
Wooden walkways lead to the three separate and spacious air-conditioned Mountain View Suites, positioned for privacy and dramatic Mountain views. At dusk, a sundowner can be enjoyed on your private deck while being entranced by the ever changing colours of the sky and mood of the Magnificent Mountain as the sun slips into the time slot of tomorrow.
The Queen & King Guest rooms are situated next to each other at the main house with private entrances, air-conditioning and views of the lush bush. The Mountain View Suites have been designed and constructed to embody the mountain with views of the watering hole and the décor echoes the simple tranquillity only nature can offer.
A scrumptious breakfast is served at the Main house on the patio where you can feast on both the food and the breathtaking view. umVangati House's impressive walk-in domed wine cellar, is available for romantic private dinners on request.
Where does the name umVangati come from? "umVangati" is the Swazi-name for the Kiaat tree (Pterocarpus angolensis). Kiaat timber was used throughout the house and suites by the owner who meticulously made all the doors, cupboards, kitchen, vanities and furniture. There are Kiaat trees found on the property.
When time comes for you to leave umVangati House you will feel a special connection with nature, rested and invigorated, ready to take on life again in this busy world of ours.
What's Included
What's Excluded
What to Bring
What to wear
General
enquire